I'm honored to share these beautiful testimonials with you. I hope you see yourself in the words of some of the sweetest people I've ever had the pleasure of interacting with.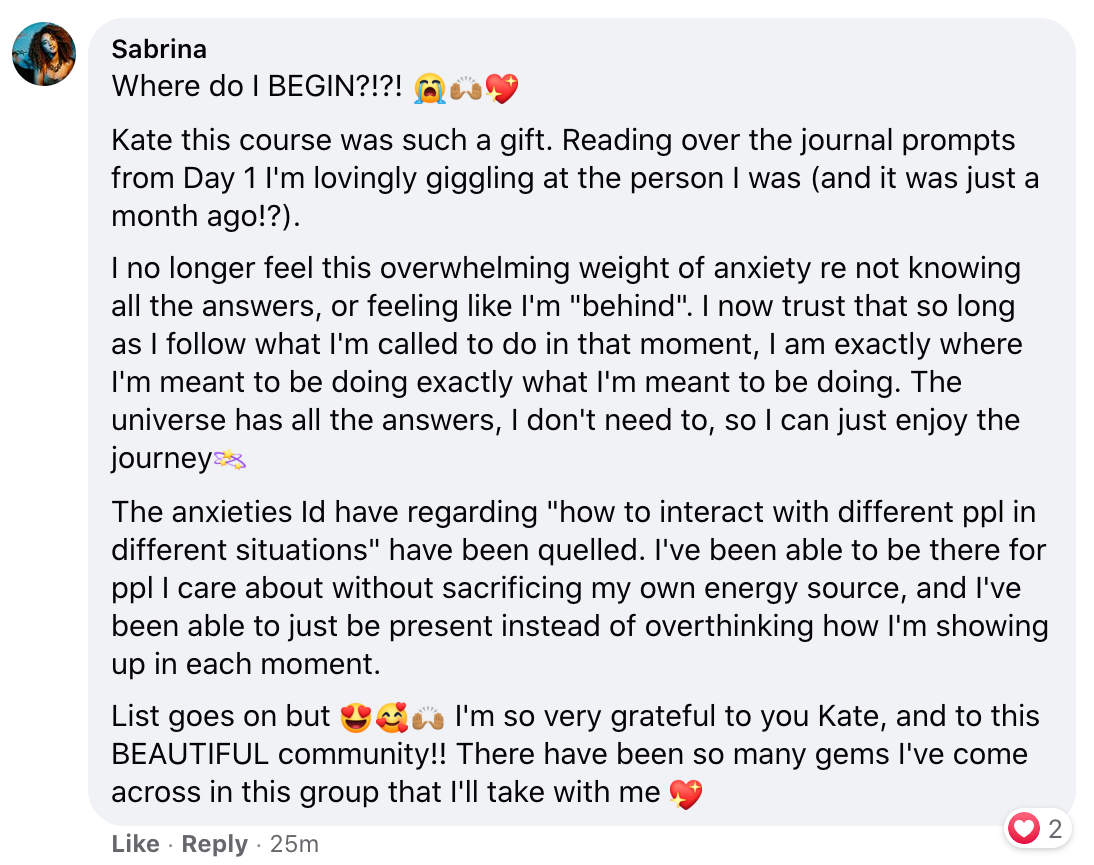 ★★★★★
"I no longer feel this overwhelming weight of anxiety."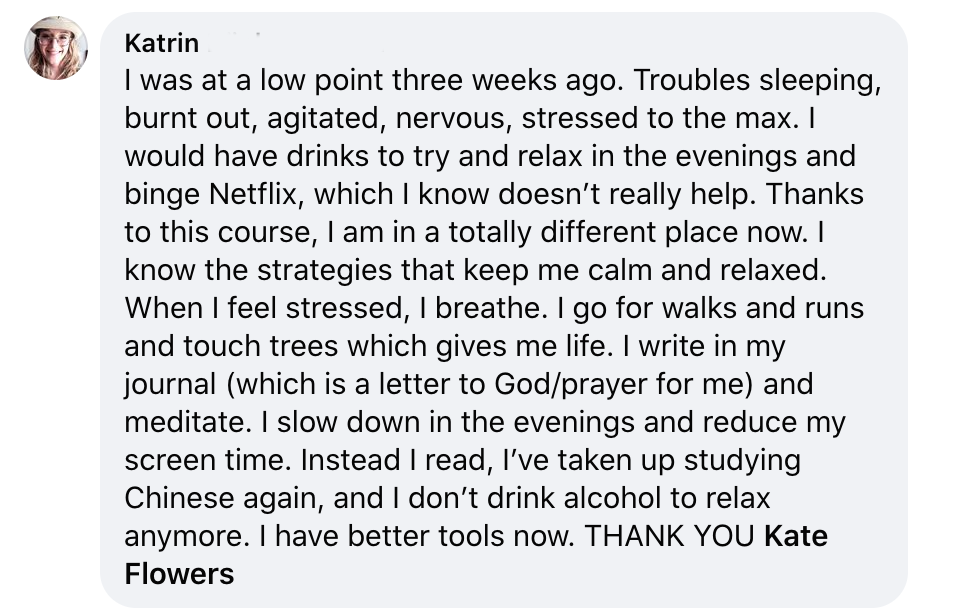 ★★★★★
"I was at a low point three weeks ago.. thanks to this course, I am in a totally different place now."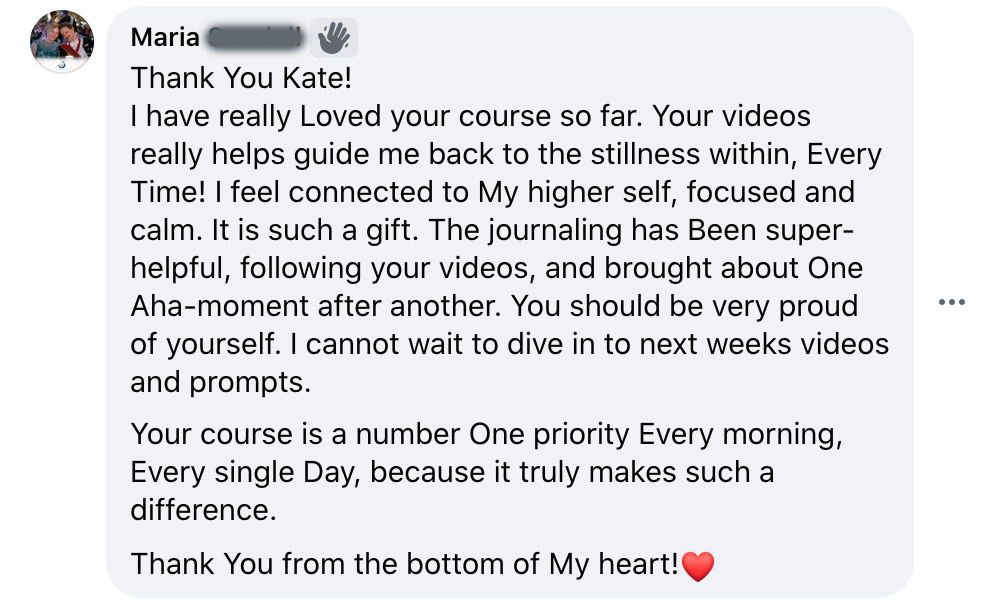 ★★★★★
"Your course is my no.1 priority every morning, every single day, because it truly makes such a difference."

★★★★★
"I feel so much stronger than I was a month ago."

★★★★★
"I am so glad that I signed up for this and allowed myself to be set free and be happy."

★★★★★
"Every time I watch these videos, I always feel like i"m getting hugged from a friend."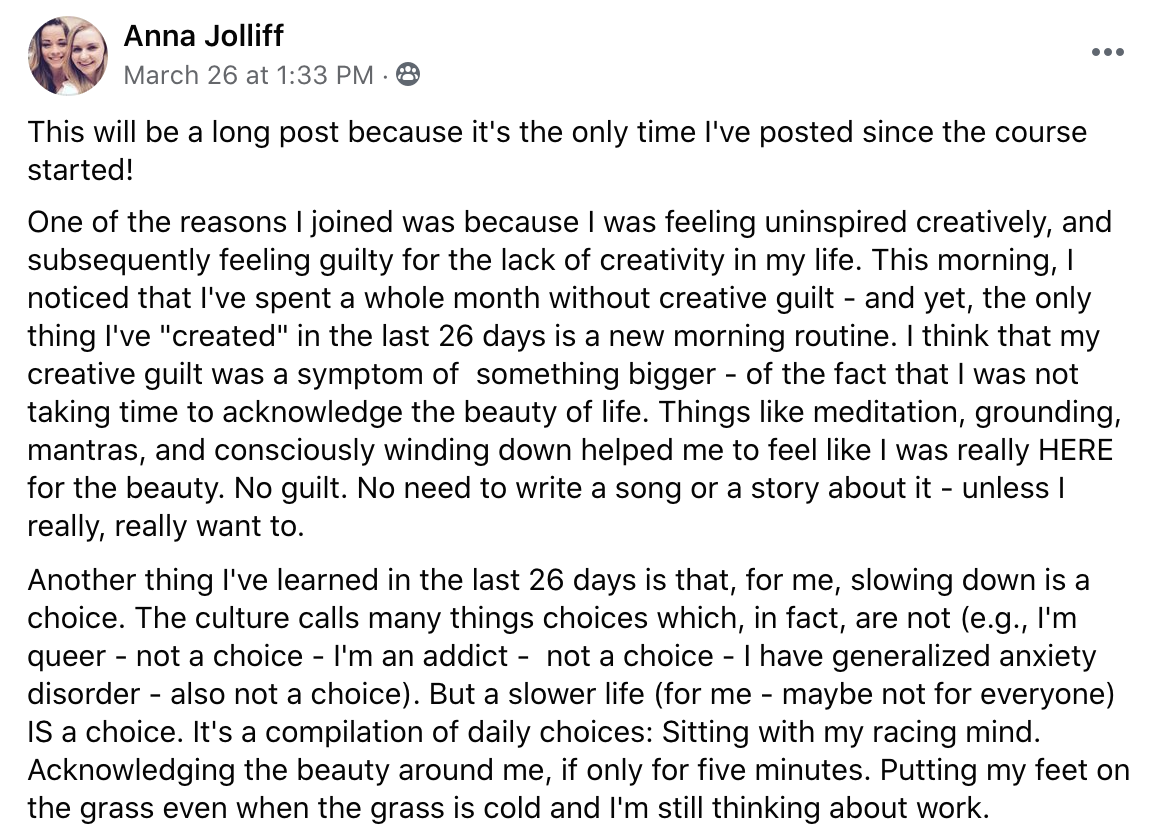 ★★★★★
"One of the reasons I joined was bc I was feeling uninspired creatively..this morning I've noticed I've spent a whole month w/o creative guilt."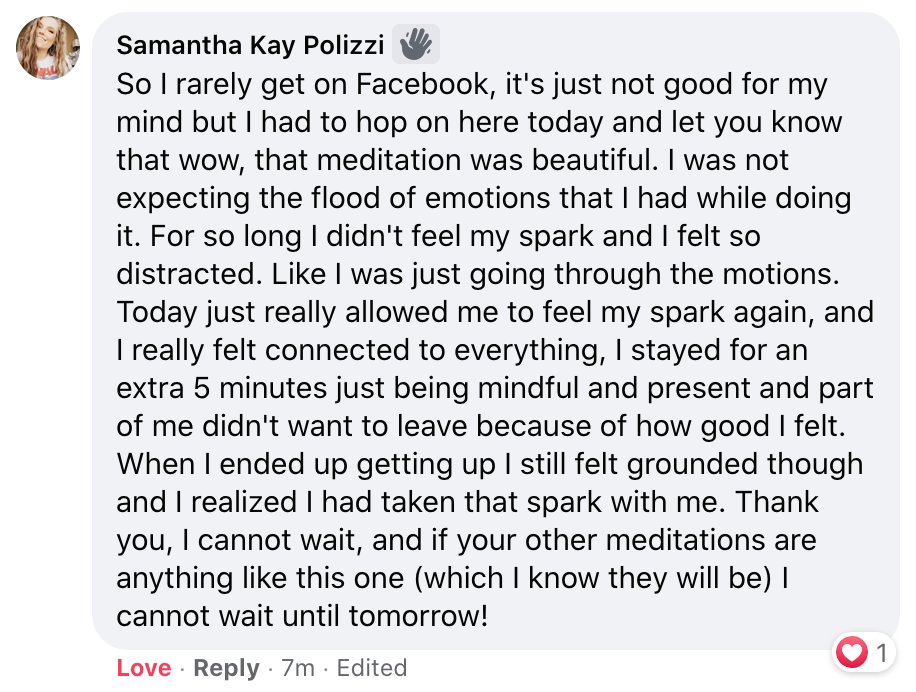 ★★★★★
"Today just really allowed me to feel my spark again, and I really felt connected to everything.."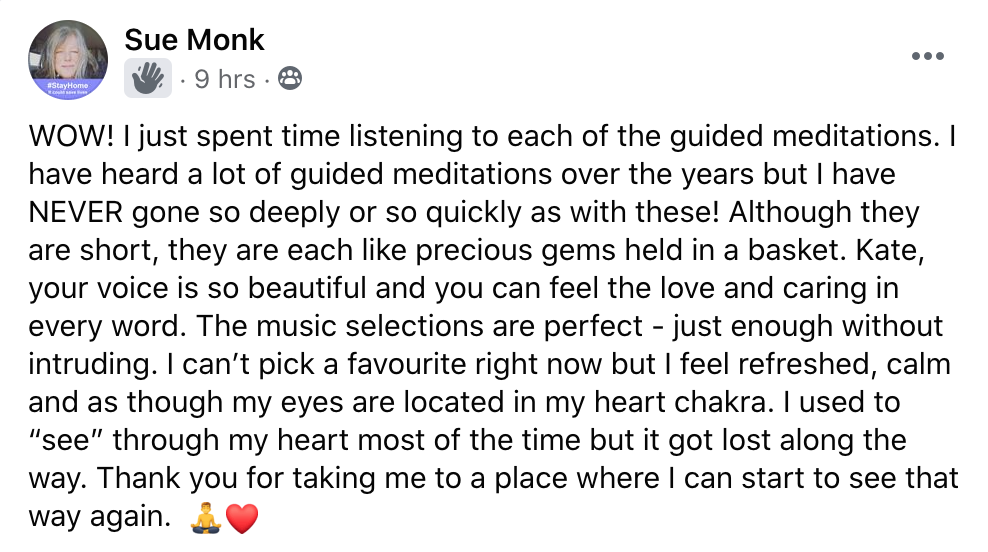 ★★★★★
"I have heard a lot of guided meditations over the years but I have NEVER gone so deeply or so quickly as with these!"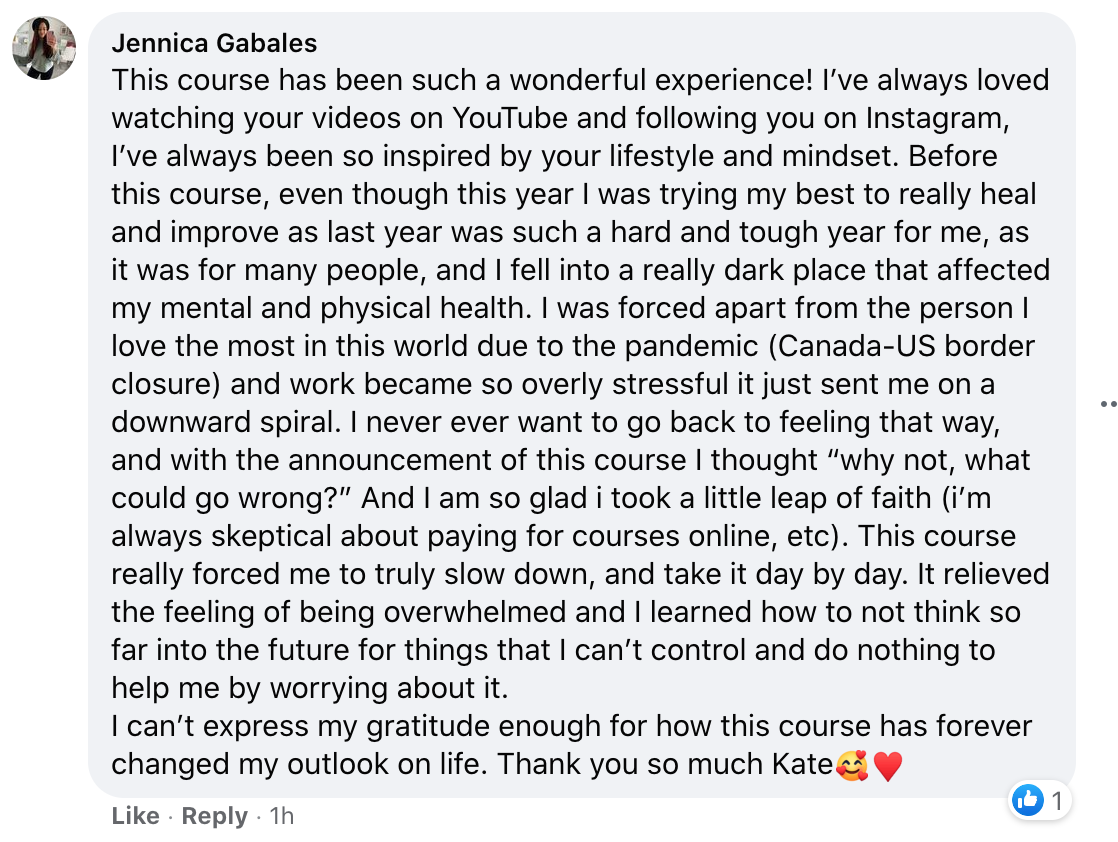 ★★★★★
"I can't express my gratitude enough for how this course have forever changed my outlook on life."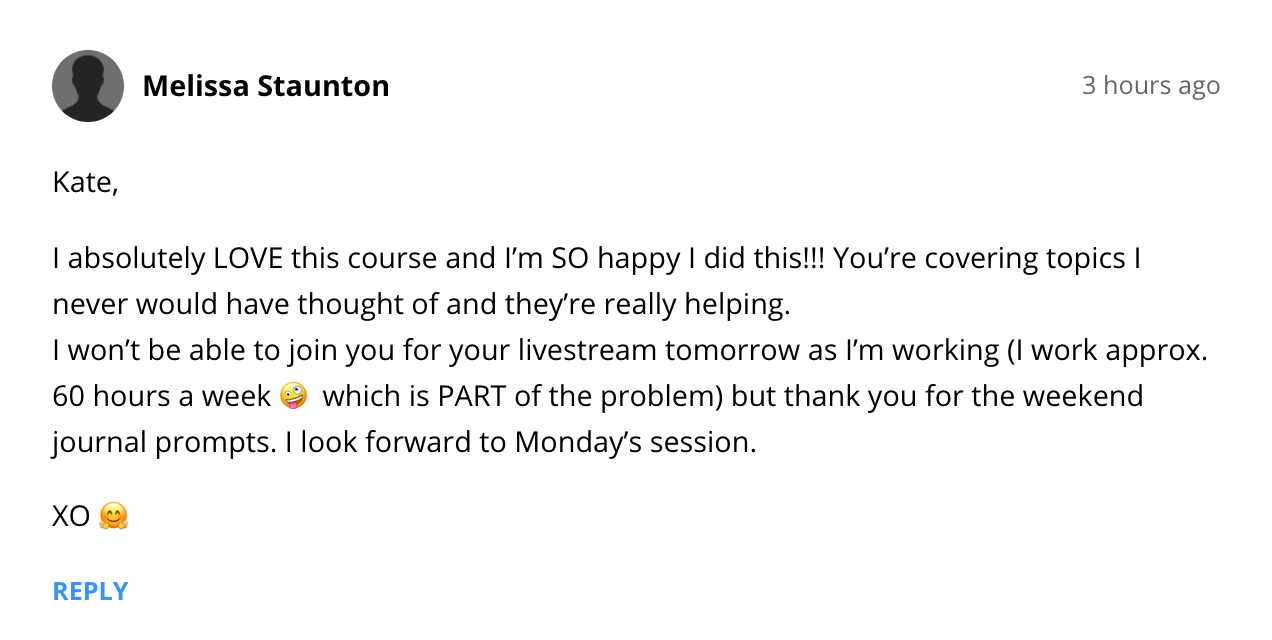 ★★★★★
"I absolutely LOVE this course and I'm SO happy I did this!"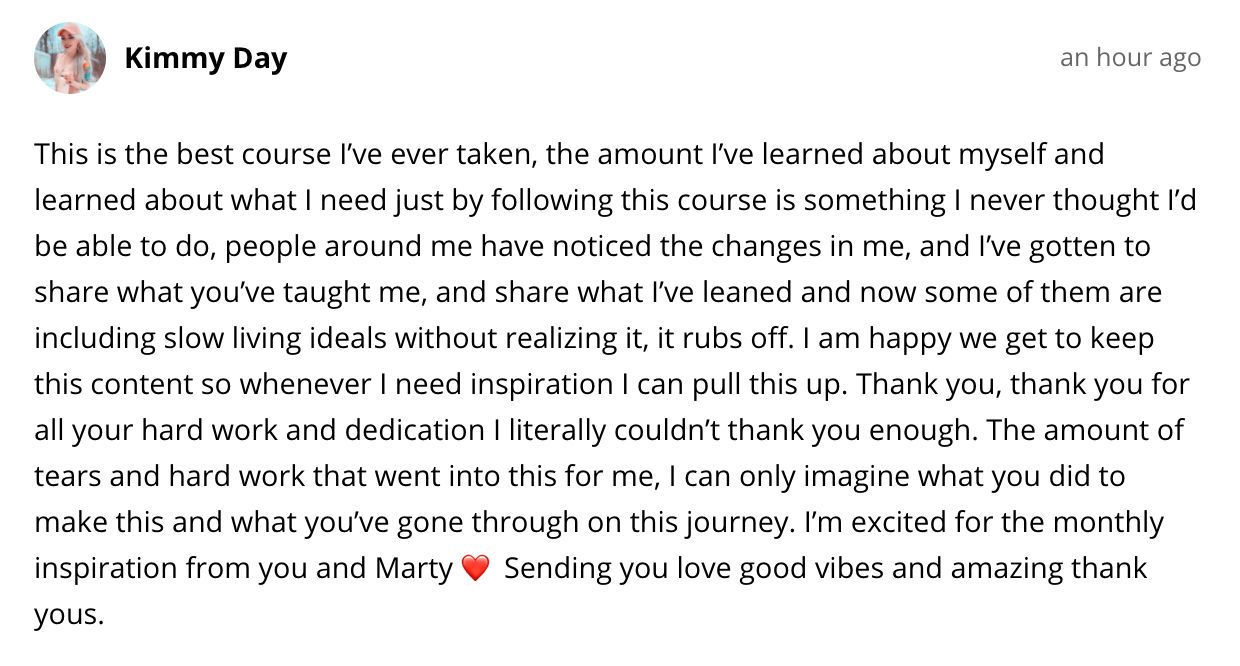 ★★★★★
"This is the best course I've ever taken, the amount I've learned about myself and what I need is something I never thought I'd be able to do."

Course Value 
→ 
$̶4̶8̶0̶
Discounted Price
→ 
$192
Additional 75% off code: MOM2023